The Sales Development Companion is the perfect tool to for sales leaders who want to improve the performance of their team, or to aid in restructure or re-design of the sales team.
Beyond management and optimization of the team's performance, the report connects with all the resources needed to measure and grow the REACH of the sales team - take a look at some of the science behind REACH, and why growing REACH grows sales.
REACH Sales Development Companion Price Per Use: $499 Inc GST - See Full Price List
Ongoing Users Benefit from Subscription Pricing
What is in the REACH Sales Development Companion?
The REACH Sales Development Companion highlights the strengths and development opportunities of your team overall, and for the individuals within the team.
The Overall Team's Natural Strengths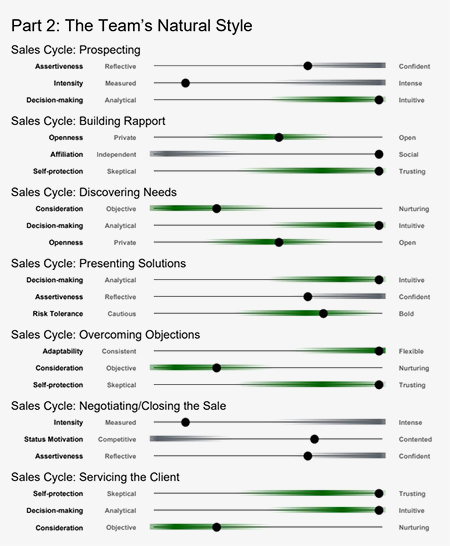 Each Team Members Natural Strengths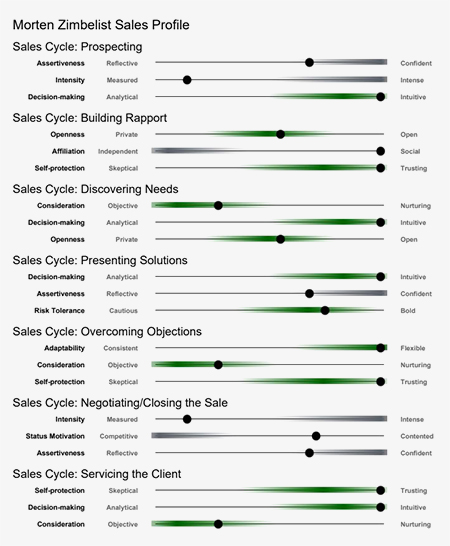 Insights provided by the report allow Sales Leaders to introduce strengths-based management of their sales people by identifying natural strengths and focusing their energies on those steps of the sales cycle, and/or to provide targeted training, coaching and activities to provide skills and confidence in those areas that don't come naturally.
Because this report is part of a larger ecosystem, sales leaders are provided all of the resources or expert consultants to improve performance or guide the team through restructure.
Lead and Manage Your Team with Clarity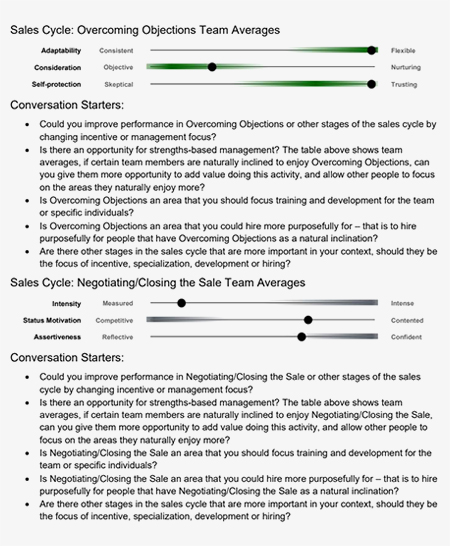 Develop your Team members with all the activities, coaching, and training you need.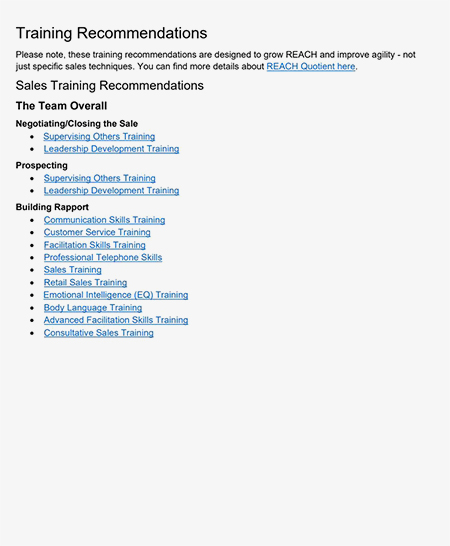 GROW THE POTENTIAL OF YOUR SALES INDIVIDUALS AND TEAMS WITH THIS SIMPLE DEVELOPMENT COMPANION
You have been redirected to the North and South America site based on your location.
If this is not correct, please choose from the region menu beside this message.