Add value to periodic appraisals, develop a growth mindset and help people take ownership and interest in their own personal development.
The Personal Development Companion provides people with a personal learning journey focused on developing their REACH, lean more about why REACH matters here.
REACH Personal Development Companion Price Per Use: $199 - See Full Price List
Ongoing Users Benefit from Subscription Pricing
What is in the REACH Personal Development Companion?
The REACH Personal Development Companion is designed to help periodic appraisals by providing a person's manager with automation-enabled talking points and suggestions direction to help build a growth mindset and continuous learning culture within their team.
Understanding Personal REACH Style and Current Strengths
The Personal Development Companion articulates an individual's personal REACH styles and their approach to work and lives. It provides an outlines on current self-assessed skills and highlights development areas.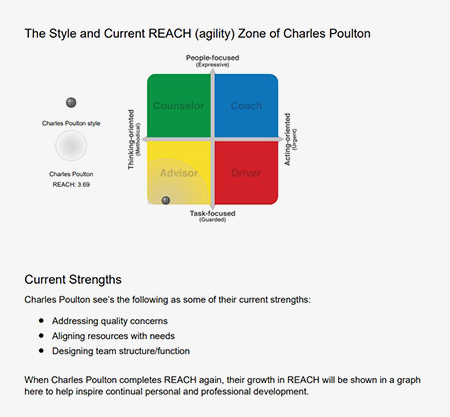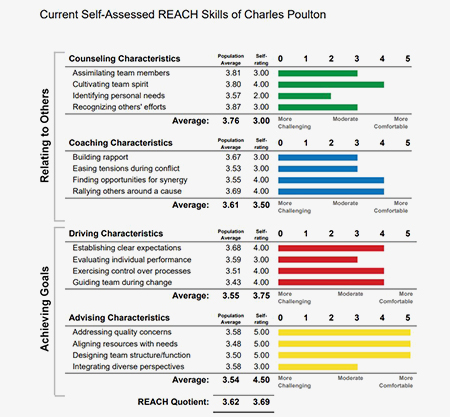 Personal Development Roadmap
Based on the information in the Personal Development Companion, the REACH Ecosystem automatically generates recommended training plans and coaching recommendations that are also available within the Ecosystem.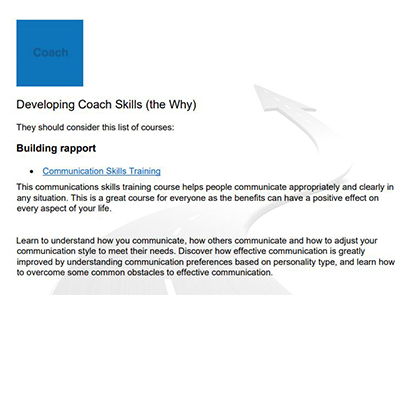 As people grow their REACH they are developing skills, awareness and agility to adapt to different people and situations. This focus on growing agility and resilience is a priority for people wanting to perform better today and be ready to step into the roles of tomorrow.
UNDERSTAND YOUR PEOPLE TAKE OWNERSHIP OF THEIR GROWTH OPPORTUNITIES WITH THIS SIMPLE DEVELOPMENT COMPANION
You have been redirected to the North and South America site based on your location.
If this is not correct, please choose from the region menu beside this message.