Personal Development Roadmap
Based on the information in the Personal Development Companion, the REACH Ecosystem automatically generates recommended training plans and coaching recommendations that are also available within the Ecosystem.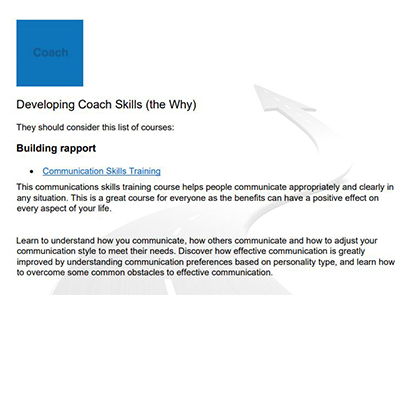 As people grow their REACH they are developing skills, awareness and agility to adapt to different people and situations. This focus on growing agility and resilience is a priority for people wanting to perform better today and be ready to step into the roles of tomorrow.